In celebration of its 10th anniversary, the leading Pan African real estate company, Adron Homes and Properties on Tuesday, May 31st, 2022 distributed N3,000 worth of fuel to 3,500 Nigerians totaling about N10,000,000.  Press releases were made in national dailies, online blogs, television, and radio to intimate the public of the company's gesture.
https://punchng.com/adron-to-give-petroleum-to-3500-nigerians/
https://www.vanguardngr.com/2022/05/adron-homes-to-give-over-60000-litres-of-fuel-to-3000nigerians/
https://editor.guardian.ng/infrastructure/adron-homes-to-give-n10-million-worth-of-fuel-to-over-3000-nigerians/
https://www.vanguardngr.com/2022/05/adron-homes-to-give-over-60000-litres-of-fuel-to-3000nigerians/
https://editor.guardian.ng/infrastructure/adron-homes-to-give-n10-million-worth-of-fuel-to-over-3000-nigerians/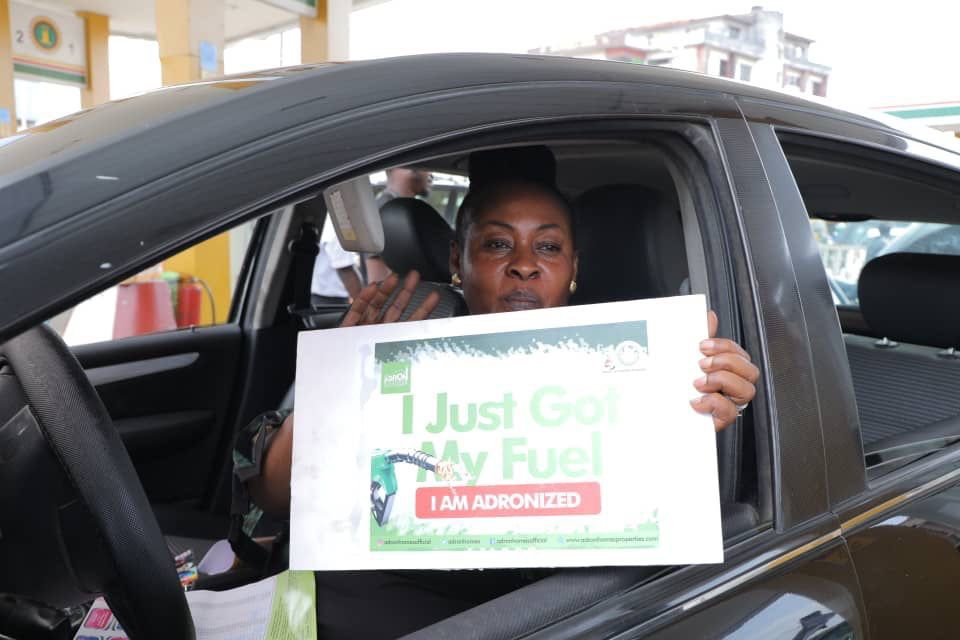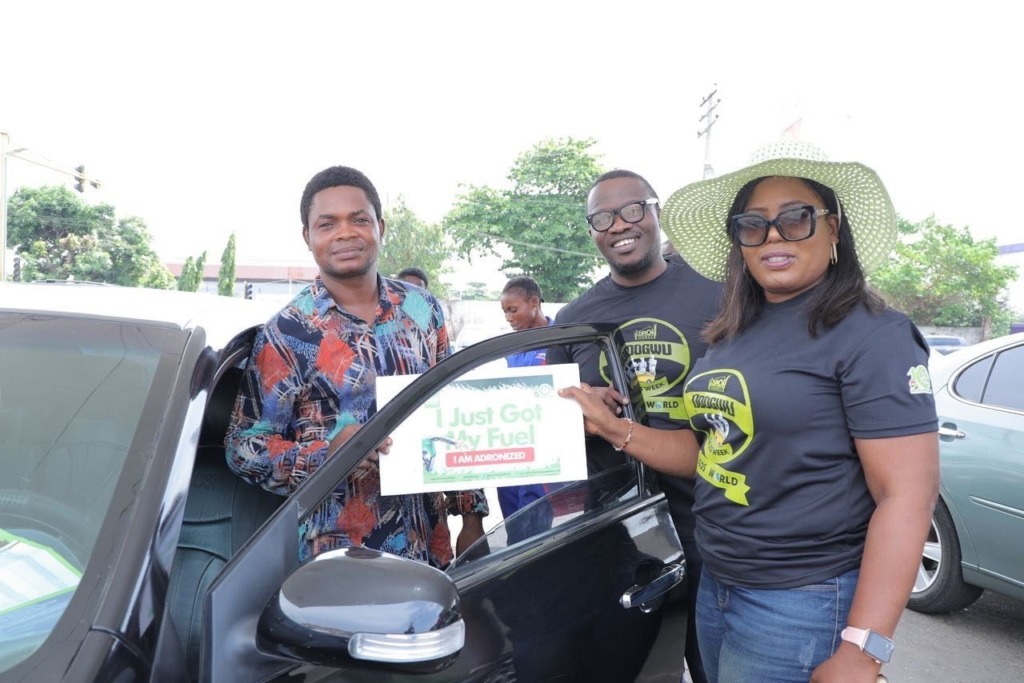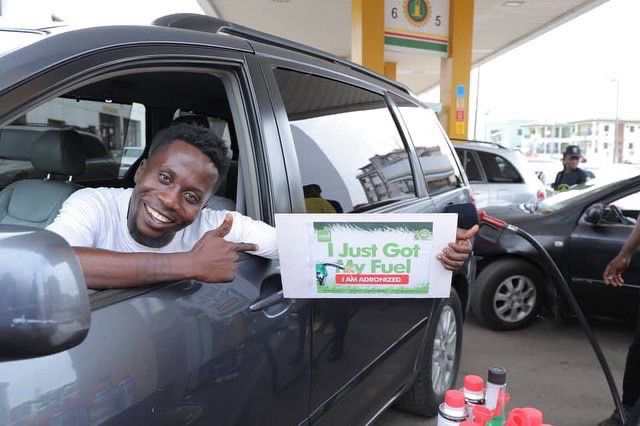 In a statement released by the company's Director-General of Sales and Marketing, Mrs. Folashade Oloruntoba at the company's head office in Lagos, she said "Adron Homes and Properties are bent on giving back to the society and this the company has continually done over its 10 years of existence.
Watch highlights of the fuel giveaway: https://youtu.be/azCXL3JpY5Q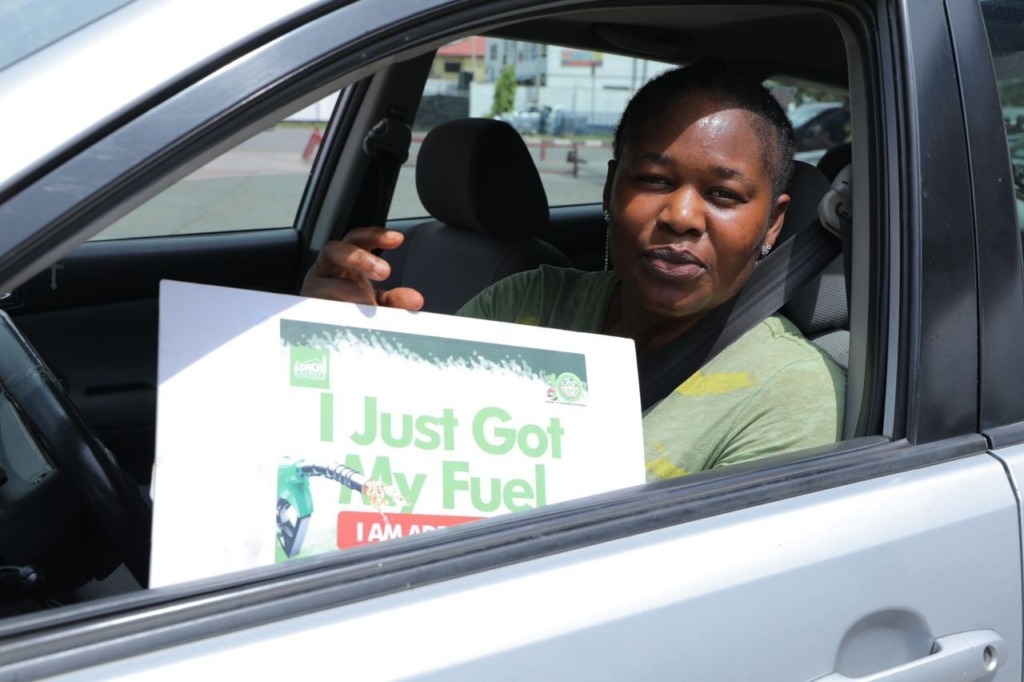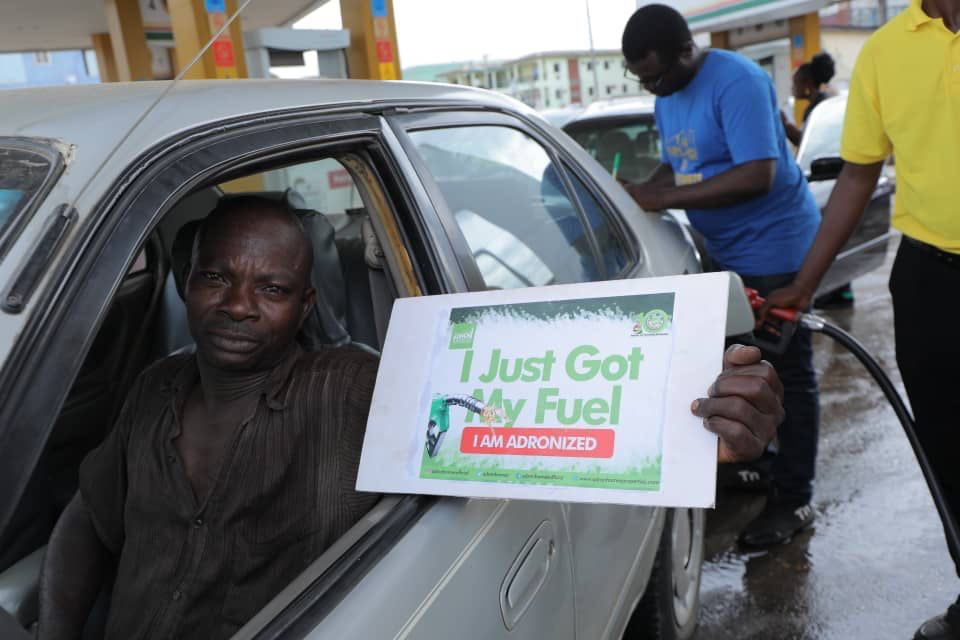 The free fuel giveaway attracted thousands of Nigerians from all walks of life at designated filling stations all over the country. Loyal customers of Adron Homes and those who weren't all benefited from this gesture.
Watch highlights of the fuel giveaway: https://youtu.be/Lp4RyPgTlvU
In the famous words of the English writer and philosopher G.K. Chesterton, "When it comes to life the critical thing is whether you take things for granted or take them with gratitude." We at Adron have come this far and are grateful for every giant stride taken and the heights surmounted. Our clientele has been nothing short of amazing. We love you.
View live coverage of the fuel giveaway:
https://www.instagram.com/tv/CeObeklFsS7/?igshid=YmMyMTA2M2Y=
https://www.instagram.com/tv/CeOTeOfD86S/?igshid=YmMyMTA2M2Y=